About Us

ISPT, a Global Company, has advanced manufacturing centers in USA and India specializing in close tolerance, critically machined components, subassemblies and assemblies.
ISPT operates from a 100,000 sq. ft. state-of-the-art facility in Story City Iowa, USA and a 18,000 sq. ft. facility in Coimbatore, India. Both sites accommodate cellular manufacturing operations to maximize manufacturing activities for multiple Customers and products. We are committed to manufacturing and delivering products efficiently, safely and on-time.
ISPT offers multi axis CNC Turning Centers; CNC Swiss Turning Centers; Multi axis CNC HMC and VMC Machining Centers with pallet changers; as well as lapping, honing and grinding work centers.
ISPT has an established, plant-wide Quality Management System that has been ISO 9001 Certified since 2004. Customer satisfaction is our main objective, which we achieve by providing high quality products in a timely manner. An experienced, dedicated Product Development Team builds quality into our processes and products from the start through APQP/PPAP methodologies and documentation.
Quality Objectives are met through a strong focus on Plant and Cell Metrics. Continual improvement activities are driven by Operation Excellence Teams utilizing 6 Sigma / Lean Manufacturing activities.
Together, the ISPT Team strives to distinguish our self from the competition by providing the best value added services for all our Customers.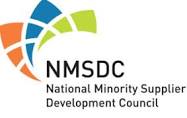 ISPT is nationally MBE certified.